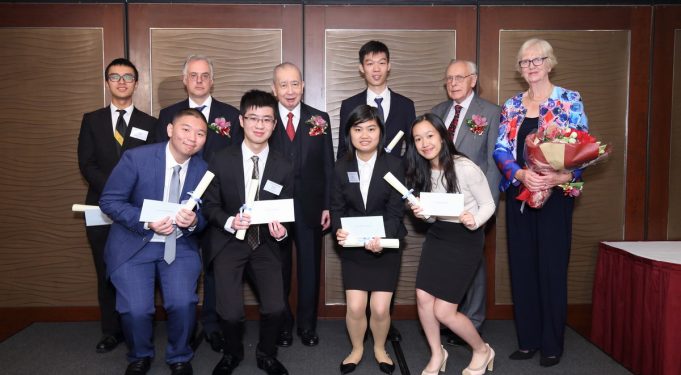 Events / Past Events /
Held on 3 September 2019
2019 Prince Philip Scholarship Presentation Ceremony
Seven students were awarded the Prince Philip Scholarship in 2019 and six of them  were presented with their awards in person in a ceremony held on 3rd September 2019.
Event Highlights
Dr Michael Halstead, Fellow-Commoner of Christ's College, was the Guest of Honour at the ceremony held at the Hong Kong Bankers Club. Dr Stuart Martin, Chairman of the Prince Philip Scholarship Selection Committee was also present to offer his congratulations to all the new scholars.
All the new scholars shared enthusiastically their experiences of applying for the Scholarship, their academic interests at Cambridge and future career aspirations.  Many of their friends, family members and teachers joined them at the ceremony to offer their congratulations and share in their happy moments.  Many former Prince Philip Scholars and other distinguished guests also graced the ceremony with their presence to offer encouragement and support to the Scholarship.
Subscribe to the Friends Newsletter